We live in the communities we serve…
Meet Renu's Team of Solar Experts
All of our team members live in the areas in which we work — the Charlotte area, the Triad, and Upstate South Carolina, to name a few —  giving us a vital and personal insight as to what these communities want and need out of a solar company. Unlike national solar installers, our solar technicians are employees, helping us to guarantee the highest quality installation and support for our clients. Renu is not just a solar sales organization; we are committed to our customers from the initial install, through inspection, and for years to come. Check out our team members below to learn a little more about the people who will help guide you through your solar journey!
Jay Radcliffe
President
Hannah Elliott
Operations Manager
John Sheldon
Director of New Business Capabilities
Matt Culley
Senior Consultant
Lauren Boulware
Solar Energy Advisor-Team Lead
Bill Winker
Solar Energy Consultant
Jeremy Pitts
Solar Energy Consultant
Justin Parrish
Solar Energy Consultant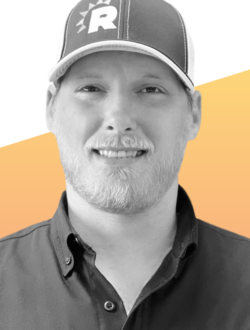 Brandon Herman
Director of Field Services
Cooper Bortz
Solar Energy Consultant
Will Stevenson
Electrical Technician
Daniel Blake
Electrical Lead
Christina McClain
Project Coordinator
Andrew O'Donnell
Director of Construction
Tristan Hebert
Assistant Controller
Devin Royle
HOA Coordinator
Cedric Ethridge
Warehouse Manager
Hunter Lewis
Permits Coordinator
Victor Frisbee
Staff Accountant
Rose Baumgartner
Energy Advisor
Simon Crider
Associate Project Manager
Calli Hudgins
Operations Supervisor
Brad Deerhake
Regional Field Supervisor
Owen Dockery
Solar Technician
Austin Prairie
Solar Technician
Elijah Ratliff
Team Lead
Dillon Sellie
Team Lead
Aaron Summey
Electrical Technician
Blake Horton
Solar Technician
Jordan Johnson
Solar Technician
Ben McKinney
Solar Technician
Mark Cicenia
Solar Technician
Harrison Parrish
Electrical Technician
Carlos Buenrostro
Electrical Lead
Adam Davis
Purchasing Specialist
Matthew Morris
Solar Technician
Alex Fabrizio
Solar Technician
Lynn Alchin
Inventory Control Specialist
Dalton Dixon
Solar Technician
Donald Hurst
Energy Advisor
Baker Dewey
Marketing Coordinator
Collin Love
Graphic Designer
Jordan Purser
Field Operations Coordinator
Ben Fay
Solar Energy Advisor
Barry Sluder
Solar Energy Advisor
April Mcdade
Executive Assistant
Travis Bagely
Solar Technician
Syd Mullenix
Solar Technician
McKinley O'Mara
Solar Technician
Jamario Mayhew
Warehouse Specialist
Ramsey Knox
Electrical Technician
Ready to Own Your Own Energy?
Speak to Us Today!